Halifax, NS (February 8, 2012) –
Winners of the 2012 National Awards of Landscape Excellence
were announced during the 9th annual awards gala at the Westin Nova Scotian Hotel in Halifax. The event was a huge success, showcasing landscape expertise from around the country. The room was packed with over 150 industry professionals, local government reps, educators and association staff from around the country, excited to recognize landscape excellence.
RBC Grower of the Year | Sheridan Nurseries Ltd in Ontario


Chrysler Garden Centre Inspection Award

Most Improved | Sheridan Nurseries (Mississauga) Ltd in Ontario
Top Achieving | Canadale Nurseries Ltd in Ontario


DynaSCAPE Award of Excellence for Landscape Design

Highland Landscapes for Lifestyle for Wentworth Park in Nova Scotia





Caterpillar Award of Excellence for Commercial Landscape Construction/Installation

Alpha Better Landscaping for Central Memorial Park in Alberta





Caterpillar Award of Excellence for Residential Landscape Construction/Installation

Daccord Webster Paysage for Panorama on the River in Quebec





John Deere Award of Excellence for Commercial Landscape Maintenance

Upper Levels Landscape Management Ltd for Royal Park Towers in British Columbia





John Deere Award of Excellence for Residential Landscape Maintenance

Shades of Summer Landscaping and Maintenance for Attention to Detail in Ontario


Hosted by Liz Klose (CNLA Landscape Priorities Manager) and Niki Jabbour (writer and media personality, author of The Year Round Vegetable Gardner) with special performance by local band Studebaker Pie, there was never a dull moment. This sold out event offered a great opportunity for landscapers to display their work and interact with fellow industry associates.
A lot of time and thought went into the decision making process as this year's entrants all displayed a high degree of skill and effort. A big thanks to all entrants, as well as the award sponsors: RBC, Chrysler, DynaSCAPE, Caterpillar, and John Deere.
About the Awards
The National Awards of Landscape Excellence is an annual gala evening dedicated to showcasing the highest level of professionalism in Canada's landscape sector. Each province nominates members that are then entered into the national awards. There are seven categories: commercial landscape construction/installation, residential landscape construction/installation, commercial landscape maintenance, residential landscape maintenance, landscape design, grower of the year, and garden centre excellence awards.
###
Joe Salemi, CAE
Member Services Manager
Canadian Nursery Landscape Association
Tel: 888.446.3499 ext 8620
SPECIAL GUEST HOST NIKI JABBOUR!!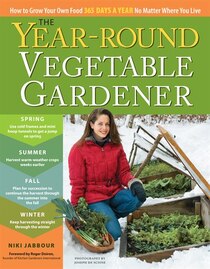 SPECIAL MUSICAL GUESTS STUDEBAKER PIE!!
---
Caterpillar Award of Excellence for Commercial Landscape Construction/Installation
Alpha Better Landscaping Inc (AB) for Central Memorial Park
Andrew MacDonald Landscaping & Tree Service Ltd. (NS) for Marconi Campus
Bruce Wilson Landscaping Ltd. (ON) for Lakelands Development
Griffith Property Services Ltd. (ON) for Golf and Country Club
Urban Landscaping (NB) for Chateau Saint John
Caterpillar Award of Excellence for Residential Landscape Construction/Installation
3 Seasons Landscaping (MB) for 365 Campbell
Alternative Landscaping (MB) for Galvin Residence
Alternative Landscaping (MB) for Winburn Residence
DA Gracey & Associates (ON) for Sheer Elegance
Daccord Webster Paysage (QC) for Panorama on the River
Down to Earth Gardening & Landscaping Ltd. (NS) for Mccurdy Residence
Down to Earth Gardening & Landscaping Ltd. (NS) for Williams-Arbuckle Residence
First Choice Landscaping Ltd. (AB) for Harm's Residence
Joe Bidermann Landscape Design (NS) for Alexander Residence
JVR Landscape Inc (AB) for Corea Residence
Landscape 2000 Ltd. (BC) for Donna Cooke, Mark Slay
Landscape 2000 Ltd. (BC) for Babalos Residence
OnGrowing Works Ltd. (BC) for Lewis Residence
Oriole Landscaping Ltd. (ON) for Modern Sophistication
Pure Landscapes (BC) for Koo's Courtyard
RJ Rogers Landscaping Ltd. (ON) for Series of Surprises
Scholten's Landscape Inc. (NB) for Oland Project
The Inspired Home and Garden (NB)
Willow Creek Landscaping (SK) for Kleinsasser Residence
John Deere Award of Excellence for Commercial Landscape Maintenance
Gelderman Landscaping Ltd. (ON) for Taking Care
Price Landscaping Services (NB) for Blue Cross Centre
Snider Turf & Landscaping Ltd. (ON) for The Lab
ULS Maintenance & Landscaping (AB) for Uplands
Upper Levels Landscape Management Ltd. (BC)

Urban Garden Supply Co Ltd. (ON) for Uptown Upkeep
John Deere Award of Excellence for Residential Landscape Maintenance
Down to Earth Gardening & Landscaping Ltd. (NS) Haines Residence
Down to Earth Gardening & Landscaping Ltd. (NS)
Dusty Miller Landscaping (ON) for Pristine
Lawn Rangers (NB) for Dixon Residence
Shades of Summer Landscaping & Maintenance (ON) for Attention to Detail
Shades of Summer Landscaping & Maintenance (ON) for Splash of Colour
DynaSCAPE Award of Excellence for Landscape Design
Highland Landscapes for Lifestyle (NS) for Cape Breton Regional Municipality
Joe Bidermann Landscape Design (NS) for Dave and Sandy Alexander
Price Landscaping Services (NB) for Long Residence
Vogel Landscape Design & Consulting Group Ltd.

(ON) for Great Gable
Welwyn Wong Landscape Design (ON) forThe Duplex
Cedar Springs Landscape Group (ON) for Point of Interest